History
Yuki Management and Research Co., Ltd.(YMR)
Yuki Management and Research (YMR) was established in July of 2001 to provide discretionary management for the Yuki family of offshore funds.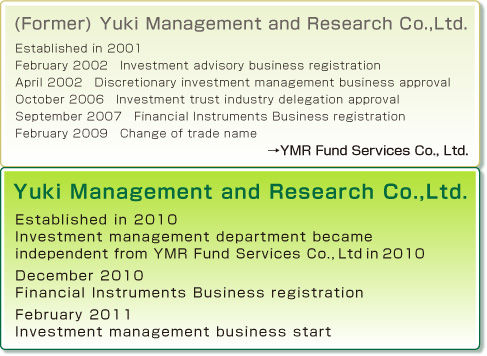 Yuki Group
From 1983 to 1991, Magoyuki Oshitani, founder of the Yuki Group of Companies, served as Senior Analyst, Director and Senior Portfolio Manager at Fidelity (Japan), where he learned his craft and honed his fund management and analytic skills.
After leaving Fidelity, Mr. Oshitani established the first of the Yuki Group of companies in 1991. With offices in Tokyo, London and Hong Kong, Yuki is well positioned to provide a full range of investment management and advisory services to Japanese and international investors.